Natural Selection Brewing is a collaborative project between students at Heriot-Watt University in Edinburgh, the International Centre for Brewing and Distilling, and renowned Edinburgh brewers Stewart Brewing.
The beer style changes each year. The project continually evolves, and in 2016 it saw the release of a black Berliner weisse beer, Volcan Wolf.
This brew is named after the highest peak of the Galapagos. This shield volcano was given the name of "wolf" in honor of the German naturalist, Theodor Wolf.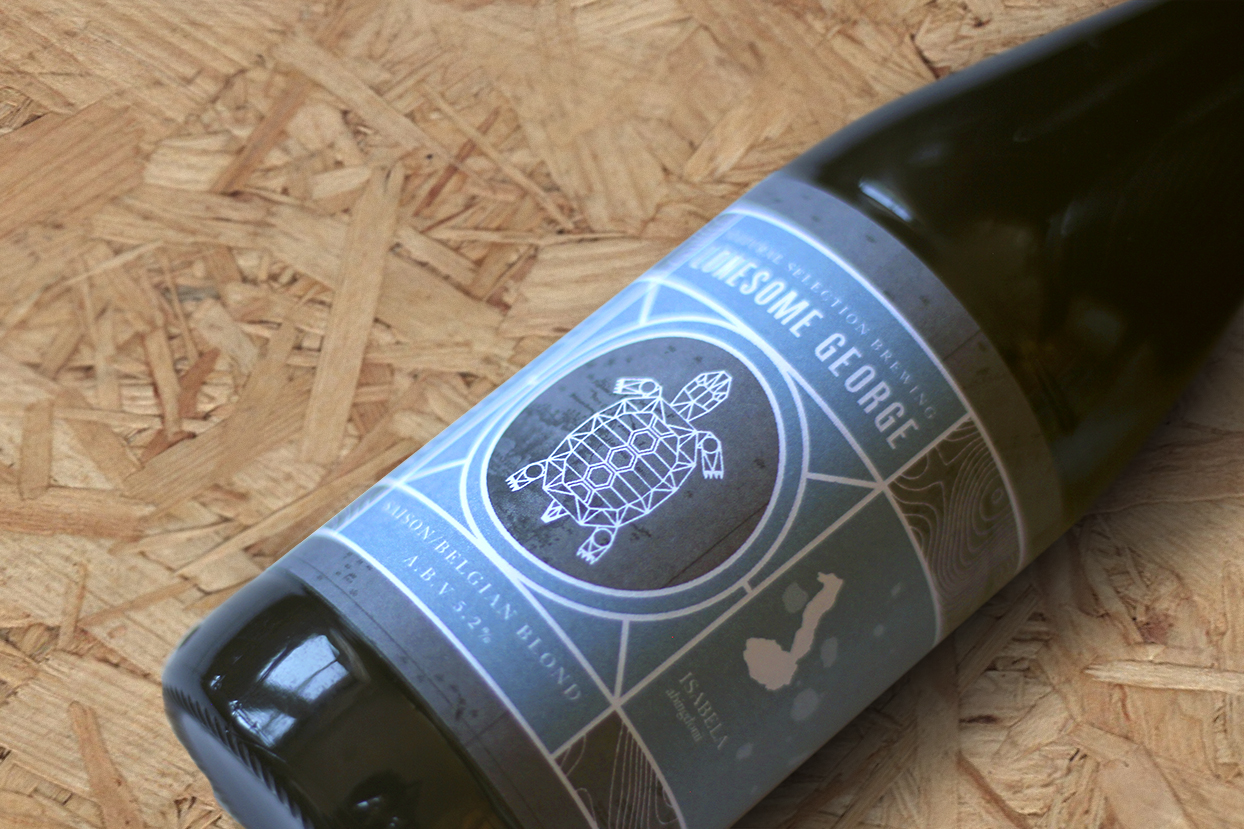 Using a geometric style to mimic points on a map and using the topography of the Galapagos islands, we created a strong, colourful aesthetic that told the story which inspired the beer.
In 2015 the team released an American extra special bitter, Bitter Descent.
The British bitter has journeyed far. It has evolved. Now it descends upon its home, stronger and more hop-forward, but loyal to its balanced roots. An extra special bitter of American proportions. All-British malts, all-American hops, a beer of bitter descent.